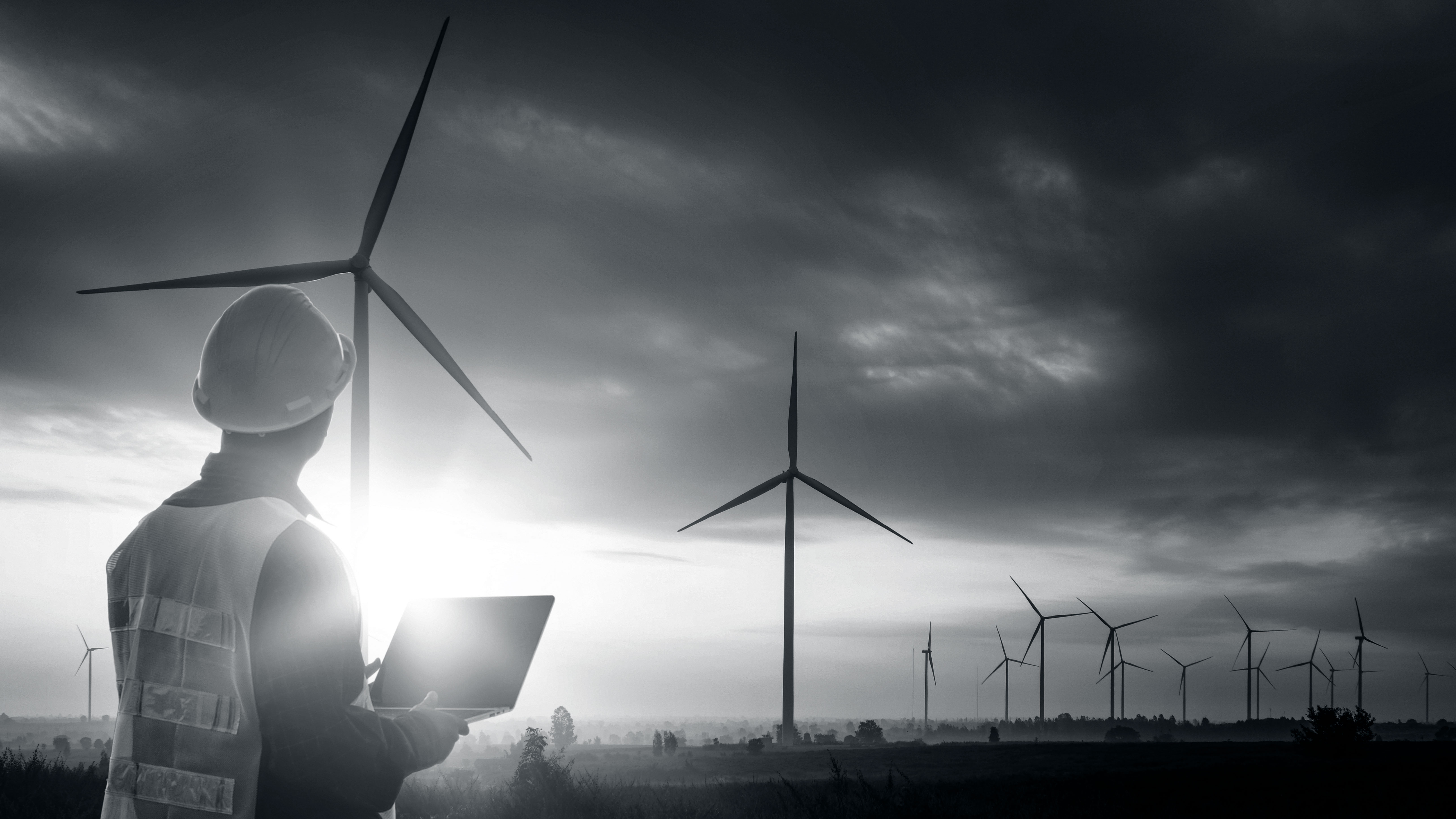 Blog
Accelerating the Winds of Change
As world leaders reflect on their discussions over the world climate change challenges at COP27 in Egypt, the UK is already demonstrating how green energy production can become more sustainable.
It's the 8th of November and in the UK there's a strong south-westerly airflow moving in from the near continent to the South, with a low-pressure front in the North, bringing high winds and cooler air across Scotland and into Scandinavia. Perfect conditions for the UK's wind energy industry!
Analysis from Gridwatch* records that 73% of the UK's energy requirements on this day are being met by a mix of renewables & low carbon power sources. An impressive 46% from wind, 6% from solar, 14% from nuclear, 2% from hydro and 5% from interconnector supplies from Europe. With no coal in the mix that's only 27% of the total power demand on this day supplied from fossil fuel (natural gas) resources.
Of course, not every day has such favorable weather conditions, but the outlook is optimistic with further significant developments for on and offshore wind planned. November 2022 saw the UK, Belgium, Colombia, Germany, Ireland, Japan, the Netherlands, Norway, and the US, agree to join the Global Offshore Wind Alliance (GOWA) at COP27, to work together to remove barriers to the development of offshore wind. The alliance has been initiated by the International Renewable Energy Agency (IRENA), Denmark, and the Global Wind Energy Council, bringing together governments, the private sector, and international organizations to accelerate the deployment of offshore wind power.
This alliance has set a target of increasing installed capacity from 60GW today to 380GW by the end of 2030. This amounts to 35GW per year on average over the last decade. The alliance has also set a target of 2,000GW of offshore wind globally by 2050, installing 70GW a year from 2030 onwards.
At Pall, we are already making strides to support the world's net-zero ambitions. From the hydraulic and lubrication filtration required to keep wind turbine blades rotating and gearboxes reliably powering the electric generators, to separation technologies essential in the production of hydrogen, bio-fuels and gases, and the critical filtration steps required in plastics recycling and carbon capture storage, we're supporting businesses overcome multiple contamination challenges in the global switch to renewable fuels.
To find out more about how Pall technologies is helping meet the Energy Transition challenge, visit Energy Transitions Solutions (pall.com)
* registered trademark of Templar Consultancy Limited (http://www.gridwatch.templar.co.uk/)