Ultipleat® Plus Fiber Metal Filter
Reduce costs and increase filter on-stream life while maintaining the high quality of your polymer melt.
Pall's new Ultipleat® Plus metal fiber polymer filter candles employ a unique "laid-over-pleat" design to offer extended service life for your process applications. This upgraded version of the Ultipleat candle element increases surface area while keeping differential pressure to that of a traditional fan pleat element. These filters are especially useful where high-dirt holding capacity is needed or with those that have frequent filter changeovers due to reaching a terminal system pressure.
Ideal for pre-polymer and polymer melt applications, Ultipleat® Plus is designed for use in a wide range of polymers including, but not limited to:
Polyester (PET)
Nylon (PA6, PA66)
Carbon Fiber Precursor (PAN)
Polyurethane
Recycled Polymers (rPET)
And many more!
The unique pleat design eliminates irregular flow and pleat pinching: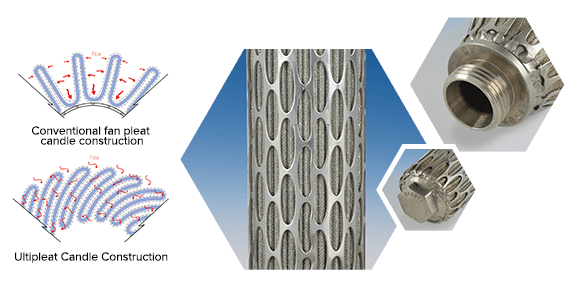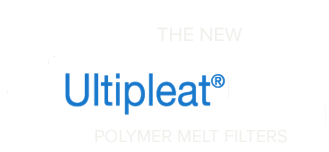 Fill Out The Form Below To Download The Ultipleat® Plus Data Sheet
Ultipleat® Plus - Chemicals & Polymers | Pall Corporation