With Our Membranes for Point-of-Care Testing We are Committed to Delivering Effective & Reliable Solutions
Facilitating Patient Diagnosis That Can Result in a Favorable Treatment Plan
Medical diagnostics can be complicated. The applications are wide ranging and must be handled skillfully as they have a significant impact on population health. They also require compliance with a range of regulatory guidelines and directives, subject to the state and complexity of applications involved.

With our broad selection of membranes for Point-of-Care Testing (POCT) applications, we are committed to delivering effective and reliable solutions to facilitate patient diagnosis that may result in the most favorable treatment plan. Our membranes are compatible with various platforms including lateral flow assays, line immunoassays, microfluidics, and dry chemistry.
Our diagnostic products include a wide range of materials allowing for applications using diverse chemistries. Additionally, many of our membranes are ideal for sample preparation and analysis. Our products are compatible with multiple sealing technologies and sterilization methods.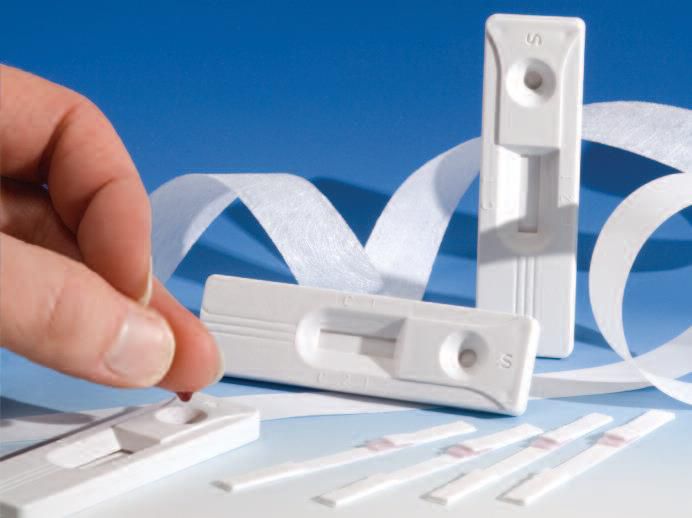 We offer a large selection of membranes and materials for diagnostic applications including Plasma Separation:
Sample Preparation
Sample Analysis
Some of our most popular diagnostic membranes are:
Vivid™ Lateral Flow Nitrocellulose
Vivid Plasma Separation Membranes
Vivid Antigen Clarification Media
We have extensive experience with manufacturing FDA-regulated devices and understand the quality specifications and standards that come with such endeavors. Our Pall diagnostic membranes are manufactured in accordance with ISO 9001.
We can support in making a difference for patient care.