Blog
IV Filtration Clinical Specialist Determined to Help
What Do IV Filtration Clinical Specialists Do on a Day-to-Day Routine?
June 17, 2021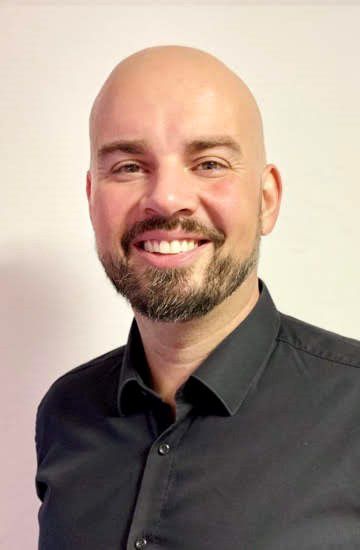 Well, they educate, train and support customers with the intricacies of IV, breathing and gas filters. Overall, it all boils down to this: Pall Clinical Specialists help our customers to protect their patients.

Our interview with a pioneer clinical specialist Benjamin Barnhill  will tell you more!
Benjamin, a short introduction if you please:
My name is Benjamin Barnhill, I've been with Pall in various departments for almost seven years. At the end of 2019, I started working as a clinical specialist.
What exactly is a clinical specialist (CS) at Pall?

We support customers who wish to implement our IV in-line, breathing and gas filtration devices. We implement and evaluate our productsin hospitals at the patient's bedside and advise on any problems that might arise.
Are CS active globally?
Yes, we are active in Europe, Asia, South Africa, the Middle East and the US.
When did the CS program come into existence?
In December 2019, I was the first 'frontrunner'.
Why was the CS program implemented? 
We wanted to offer value and support for customers, most commonly medical staff on the ICU. All CS have a medical background as well, I myself worked for over 15 years as a critical care, anesthesia and ICU nurse. This medical knowledge allows us to be on an equal footing with our customers: We know the product, we know how to use it, we know about the benefits and the potential pitfalls when implementing our filtration devices at the patient's bedside.
Who are your customers?
Physicians, nurses, nursing managers and pharmacists: All staff involved in bedside treatment, evaluation and aftercare of patients, mainly on the ICU.
Tell us how CS benefit customers.
We offer hands-on care, before, during and after the installation of ourfilters. Common feedback that we get is appreciation for the  time we devote to our customers and the hands-on training we provide at any shift day or night. We truly care that everyone involved knows how to handle the new products and have all of their questions answered.
One of your major tasks is the implementation of IV in-line filters.What risks do IV in-line filters specifically minimize and how do IV in-line filters protect the patient?
IV in-line filters protect patients receiving infusions from a variety of hazards. Appropriately chosen IV in-line filters can retain inadvertent particulates from intravenous solutions and the infusion equipment, remove inadvertent microbial contaminants and their associated endotoxin, and eliminate air bubbles.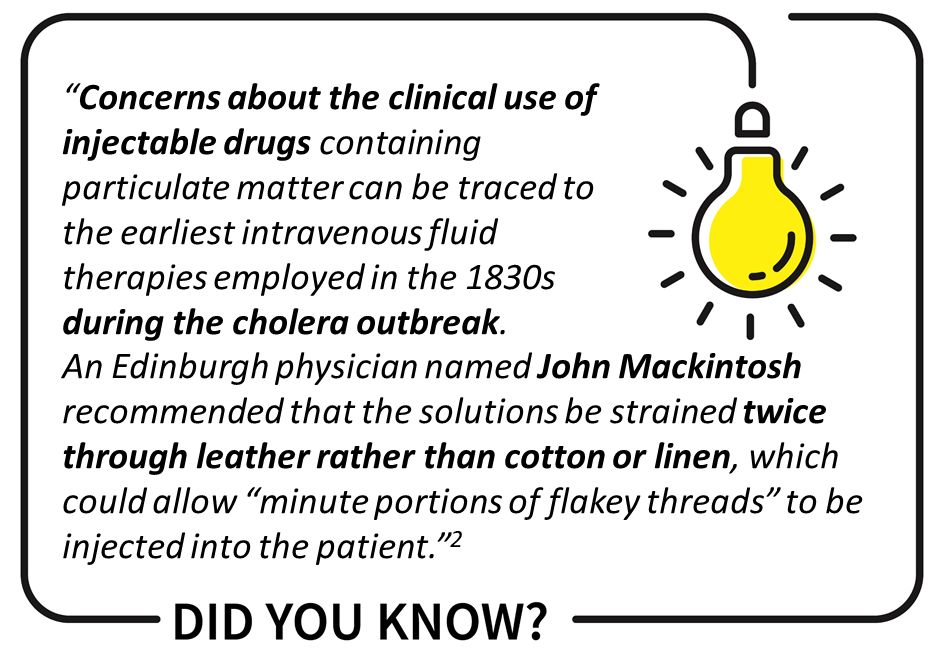 Our IV in-line filters are the last barrier before particles, air, bacteria and / or endotoxins enter the patients' bloodstream.This last barrier can be critical for the ICU patient, since studies have shown that infused particles block small blood vessels, activate the coagulation system, impair the microcirculation and lead to inflammatory reactions. The use of IV in-linefilters playsa crucial role in this context. Over the last years several studiessuggested that the use of  IV in-line filters preserve the microcirculation and renal, hematological and respiratory functions of ICU patients.
Additionally, air embolism is still an underestimated problem. The exact number is unknown, but the frequency has been estimated at a high of 1:47 to a low of 1:3000 catheterization events. I truly like the statement from Gerard J Myers: "The culture of "a little air won't hurt you" is as outdatedas the Model T Ford and it is time to stop perpetuating this misguided belief on future generations of health care workers."1
Have there been changes in clinical practice in infusion management over the last 20 years?
The complexity of treatments on an ICU – drugs, fluids, parenteral nutrition (PN) – has certainly increased. I would also say that the awareness of using IV in-line filters for IV fluids was not the same 20 or even ten years ago.
The implementation of an IV in-line filter sounds easy. Is it?
No. As always, the devil is in the detail, and it requires knowledge, training and skills. An analysis conducted by the American Society of Parenteral Nutrition in 2017 revealed that there is a gap between practice and recommended guidelines and confusion exists on the part of nurses and/or patients/caregivers on which filter to use. Here, we can help. We often hear that infusion management is so much easier after we have given our advice and training. Consequently, nurses have less trouble and patients benefit, sinceclinical complication rates go down, as do cases of phlebitis.
One of the difficulties customers may face is that IV in-line filters may block and cause alarms. What is your recommendation?
Rather than saying "IV filters block", I would say that "IV filters become blocked" since they are removing particles or precipitates from drug incompatibilities that should not be there. The filter is just doing the job the filter was implemented for: protecting the patient from harmful events. Of course, it is of concern if blockages are happening often. In these cases, I would recommend sitting down with a CS expert who has years of experience. The frustration levels can soar sky-high if you don't properly sort out the implementation of IV in-line filters beforehand. The CS will work together with clinicians, nurses and the pharmacy to optimize the infusion regime to the benefit of the ward andpatients.
Recent guidelines, such as the guidelines from the American Society for Parenteral and Enteral Nutrition (ASPEN) and the Infusion Nursing Society (INS) recommend the use of IV in-line filters. Have these guidelines impacted your work as a CS?
The guidelineshave certainly led to more customers reaching out to us actively. I'd say the light regarding IV in-line filters has been switched on, as more and more experimental and human clinical trials show the benefits of IV filtration devices. These studies over the last 10 years are the foundation for the current guidelines recommending the implementation of IV in-line filters. I am very proud that most of these studies have been conducted with our IV in-line filters. Customers we talk to are very interested to hear about the guidelines, the specific recommendations and the justification for the recommendations.
Can you think of any reasons why not to filter?
Not from the perspective of patients. At the end it comes down to costs. IV in-line filters are preventive measures that cost money and it may be perceived that the benefits do not outweigh the costs. On the other side preventing clinical morbidities almost always leads to cost savings. Recent clinical studies revealed that the use of IV in-line filters reduces the length of stay for patients in pediatric and adult ICUs. An economic analysis of the implementation of IV in-line filters in a pediatric ICU from Dr. Sasse in Germany illustrated that an investment of 50 K in IV in-line filters may lead to an increase in new patients and eventually in an increase in revenue of 1.6 Million € for the hospital. Moreover, releasing patients sooner also increases the flexibility of ICU allocation and the capacity for surgeries.
Do you work with other cross functions within Pall in order to provide solutions for your customers?
Yes, we work in close cooperation with almost every other group, but we are developing a strong relationship  with our Scientific Lab Services, SLS team in particular. With their filtration applications experience and access to laboratory test capabilities and our clinical knowledge we are perfectly placed to  help our customers by generation of data to answer questions such as "can I use this filter with these drugs" or "how will this filter affect this antibody". At the end we work together to trouble-shoot any problems that are observed on the ward regarding infusion management. In our laboratories we can set-up infusion regimes and conduct studiesinvestigating filters post-use, including visualization by SEM microscopy.
What motivates you as a CS for Pall?
The fact that we can have a truly positive impact, that we can help patients through the most vulnerable time of their life and help the medical staff in their daily work. We have the products, the knowledge, the energy and the determination to help. I am proud to work for this company.
Can you give us a memorable example of a customer call and CS action?
A colleague of mine in Italy had helped to install IV in-line filters on a NICU, an intensive care unit for newborn babies. Afterwards, he received a lovely message from the NICU team, saying "thanks to you this tiny infant now has a chance at life". This really shows the emotional value of our products in everyday life, and it is not a message I will likely forget.
How has the current pandemic impacted the daily work of CS?
Interactions with physicians have gone up. We see the struggles they face: a new disease, new therapies, such as Covid-19 monoclonal antibody therapies with recommendations for IV filtration devices, new ways of ventilations, breathing humidification, gas filtration. Surgeons and theatre staff in general, normally not our main customers, are now forced to take extra measures to protect themselves and their patients and are therefore also starting to get more interested in our filtration devices intended for laparoscopic surgery.
Finally, how can customers reach you?
Very easily: either via the local sales rep or through customer services.
References
Myers G.J. (2017). Air in intravenous lines: a need to review old opinions. Perfusion; 32 (6): 432-435
Langille, S.E. (2013). Particulate Matter in Injectable Drug Products. PDA J Pharm Sci and Tech; 67: 186-200
Dr. Volker Luibl, MBA
Dr. Luibl is Pall Medical's accomplished Demand Generation Marketing Manager with extensive expertise in medical device and clinical science.
Dr. Luibl is Pall Medical's accomplished Demand Generation Marketing Manager with extensive expertise in medical device and clinical science.
Read more