Pall Breathing System Filters for Intensive Care Ventilation:
Delivering physiological breathing gas humidification while preventing infection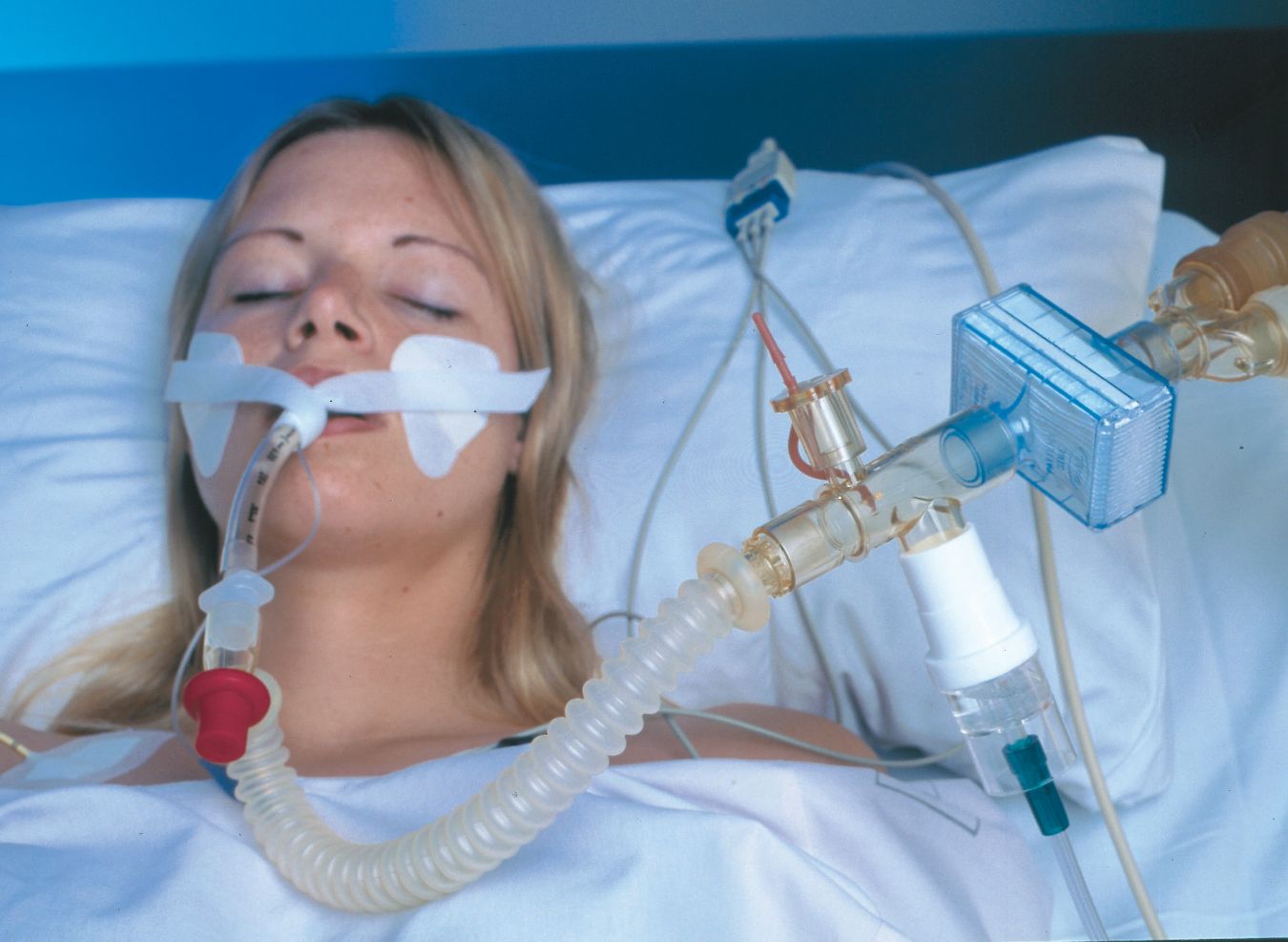 Intensive care patients may require ventilation due to their underlying disease or because certain therapies deprive them of their drive to breathe spontaneously and sufficiently. Modern concepts of ventilation aim to not exacerbate the patient's disease and to prevent additional damage to the lung. By protecting the patients' lungs against potential complications, they help to restore spontaneous breathing as quickly as possible.
Pall Breathing System Filters have been designed to help patients and clinicians in several ways. Firstly, heat and moisture exchange: One of the risks for the lungs of an intubated patient is the extended treatment with dry medical gases. The Pall Ultipor® 100 Breathing System Filter is a Heat and Moisture Exchanging Filter (HMEF), has been shown to provide physiological levels of breathing gas heating and humidification when connected at the patients Y-piece connector (reference) thereby helps to maintain an intact mucociliary clearance (the lungs' self-clearing mechanism of the airways), which is also the first line of defense against lung infections.
Pall Filters Retain Microorganisms From Contaminated Fluids
Second, infection prevention: Pall high efficiency Breathing System Filters protect the patient against contamination with microorganisms such as airborne human pathogenic viruses and bacteria (e.g. Influenza A or Mycobacterium tuberculosis), retaining at least 99.995% of these pathogens. Even better, Pall Filters' hydrophobic filter media retain 100% of all microorganisms from contaminated fluids, including potentially lethal pathogens such as Hepatitis C, HIV or Staph. aureus that may be lurking in blood, secretions or water condensate.1
And last but by no means least, during the expiration phase our filters significantly reduce the possibility of the ventilator from being contaminated with bacteria and viruses infected patient's lungs, and stop those organisms from spreading into the ambient air of the ward.
The Pall Ultipor 100 and machine end BB50T/Ultipor 55 Breathing System Filters can also be used in conjunction with drug nebulisation between the filter and the patient, protecting staff and equipment against the uncontrolled release of drug aerosols from the semi-open breathing system.