Our Breathing & Surgical Gas Filtration Solutions are the Gold Standards in the Medical Filtration Industry
A Decision as Easy as Breathing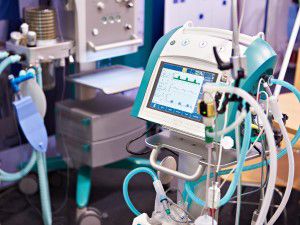 In the medical industry the health and safety of patients and health care workers are everyone's top priority.
Everyday millions of health care professionals dedicate their work to detect and cure disease while caring for their patients. Even if high levels of cleanliness have been established, patients and health care workers may be exposed to contamination causing infection in the hospital environment. Health and safety of both patients and health care workers are top priorities in our activities. We provide filtration technology which can help to control the contamination and infection risks associated with mechanical ventilation and other medical gases.
We Take Pride in Our Breathing System Filters
A plethora of data is available on their validation for the retention of the various human pathogenic organisms and agents such as:
Influenza A Virus (H1N1)1
Human Immunodeficiency Virus (HIV)2
Hepatitis C Virus3
Mycobacterium tuberculosis4
Pathogenic prion proteins5
In addition to many others
Their use at patient side in anesthesia ventilation provides a reliable barrier against cross contamination between the patient and the ventilation system. This enables the extended use of breathing systems. In the United States we provide filter-protected anesthesia circuits, which can be used between patients for up to 24 hours if a new filter is used for every patient.
Coronavirus Outbreak Protection
Our CE Marked Breathing System Filters Shown to Retain More Than 99.999% of the SARS-CoV-2 Virus*
*This claim has been cleared for countries under CE-mark. It has not been cleared by the FDA.
As the world continues to battle the SARS-CoV-2 pandemic, which has claimed the lives of more than 4 million people and infected in excess of 200 million, the issue of contamination containment remains a major source of concern.

In order to answer respective customer questions about the efficiency of our Breathing System Filters, we have subjected representative samples of our Ultipor® 25, Ultipor® 50, Ultipor® 100, and BB50TE to vigorous testing, challenging each filter with a viral load of > 100 million virus copies. After extensive testing, we can confirm that all filters consistently retained more than 99.999% of the aerosolized virus.
Which Hazards are Associated with Laparoscopic Smoke?
Laparoscopic smoke is a mixture of chemicals, particles, and even viable micro-organisms which may get released into the ambient air of the operating room if no precautions are taken. The substances carried by surgical smoke have been classified as toxic, mutagenic, teratogenic, and cancerogenic. The transmission of viable organisms via surgical smoke has been shown in in vivo experiments and in clinical investigations.
During the COVID pandemic, many surgical societies and professional organizations world-wide have recommended to use high efficiency filtration to control the risk of smoke release into the OR.
A High Efficiency Solution: Pall LaparoShield
Pall LaparoShield Laparoscopic Smoke Filtration Systems are used on the desufflation line in laparoscopic surgery to retain harmful substances from surgical gases. In line with the performance requested by many professional surgical societies and organizations, the Pall LaparoShield is a ULPA filter (has a very high efficiency of particulate, bacterial, and viral retention) and retains volatile chemicals and noxious odors.
References
1 Heuer JF et al. GMS Hygiene and Infection Control (2013) Vol 8 (1)
2 Lloyd G. Efficacy of a pleated hydrophobic filter as a barrier to human immunodeficiency virus transmission within breathing systems. Porton Down Salisbury Wiltshire, UK: Centre of Applied Microbiology and Research (CAMR) Report; 1995
3 Lloyd G, Howells J, Liddle C, Klineberg PL. Barriers to hepatitis C transmission within breathing systems: efficacy of pleated hydrophobic filter. Anaesth Intensive Care. 1997;25(3): 235-8
4 Speight S. et al Centre of Applied Microbiology and Research (CAMR) Report; 1995
5 Capewell A. Pall SLS Technical Report; 2004