Step 1: Haze-Free Cold Brew Coffee, Without Compromising on Taste
To ensure a haze-free appearance without impacting the mellow, sweet taste, a second filtration step should be implemented to improve clarification of the coffee extract, and to also reduce solids load for the economical operation of the second stage of filtration specifically for microbial removal. Applied after coffee steeping and after primary particle filtration, this stage removes finer sized coffee grounds which, if left, can result in frequent changeouts of the downstream microbial removal filter and thus increase cost of operation. This filtration step removes haze & fine particles which will enhance the appearance and prepare the extract for the next stage of microbial removal.
Clarification Solutions for Small and Large-Scale Production
Designed specifically for small batch production, SUPRAdisc™ II filters are a cost-effective solution for clarification and haze removal. Like traditional lenticular filters, SUPRAdisc II modules are constructed from filter sheets which provide an excellent combination of depth filtration and adsorption. However, unlike lenticular filters the unique design of SUPRAdisc II modules provides both upstream and downstream support for the filter media.

The enclosed & hygienic design of the SUPRAdisc II technology provides many benefits. For small batch and specialty cold brewers, the closed assembly eliminates drip losses, resulting in more recovered product. When the batch is complete, the customer can use nitrogen gas to push out most of the coffee remaining in the system to further increase yield.
Our solutions also provide the following cost savings:
Filter time reduction and increased production yield over traditional methods with savings on labor
Reduced product loss compared to traditional plate & frame technology
Pall's enclosed solutions enable removal of the remaining coffee from the filter assembly
Other benefits include:
Our sales and scientific laboratory services (SLS), which provides you with a broad range of support and process improvement recommendations

High filtration capacity design, saving space on your site floor
GMP compliant, ensuring exceptional quality standards and peace of mind
Scalable, such that up to 4 modules can be vertically stacked, easily adding more surface area as you grow
Modular, such that several grades of media are offered, opening easy optimization for your specific fluid
Backflush capability which extends filter service life
For large-scale operations, Pall's crossflow systems provide consistent and reliable quality at the lowest operating costs. The systems are fully automated with membrane regeneration and cleaning in situ to enable long filter membrane service life and sustainable economics of operation when employed upstream of a final sterilizing grade filter for removal of microorganisms like Clostridium Botulinum removal.
To request a free process evaluation, please contact us on the form provided.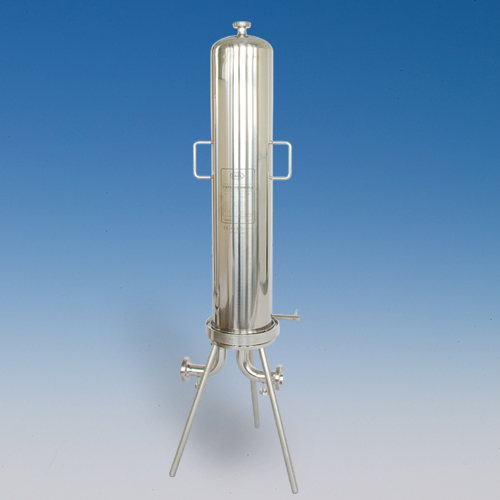 Step 2: Cold Brew Microbial Stabilization
Learn more about our recommended second filtration step to ensure cold brew coffee product safety
Learn more about our recommended second filtration step to ensure cold brew coffee product safety
Read more