Less Is More
Your Chance for Maintenance Savings
Engines should be kept clear and free of contaminants, which cause irreversible damage. If you operate an Mi-17 without adequate engine air inlet protection, your business is sacrificing engine life and paying more in engine overhauls than necessary.

Tailored to unique mission environment requirements, our rigorous airborne contamination removal solutions, protect your helicopter's engine and offer control over airborne threats such as sand, dust, salt, rain, ice, snow, and foreign objects.
Principle of Operation: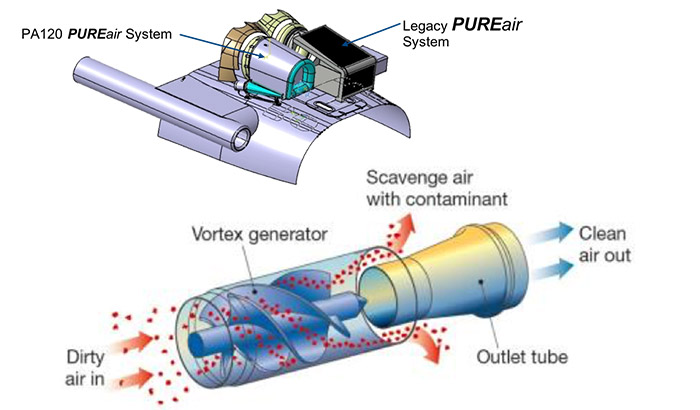 Expanded Benefits:
Ensures safer operations by protecting against sand & dust, FOD, snow and ice
Increased operational availability
Protect your assets against engine erosion
Increased time between overhauls
Protection against engine erosion
Increased time between overhauls

Fit and Forget Solutions For Military Helicopters: Mi-8, Mi-17, Mi-24, Mi-25, Mi-35, Mi-38
Hurry whilst stock lasts! If you need to protect your helicopter engine and want to take advantage of a close-out price for our Legacy PUREair System, get in touch today.
The PA120 PUREair System is the latest technology offering the highest level of protection for your engine inlet air.