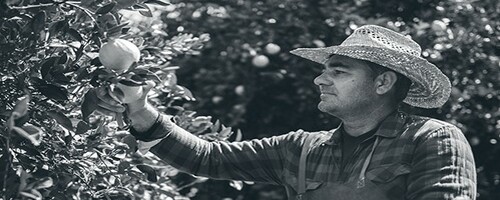 Blog
Flavor Industry Trends: Clean Label and Citrus Flavors Growth
Nov, 2022
Between 2019-2024, the flavor market is expected to reach $36.6 billion. It is not only new and distinct flavors that drive demand, but also sustainability and authenticity which play a large part in choosing one product over another.  Successful flavor houses know that it is essential to understand rising trends. Creating unique or differentiated flavor profiles and recognizing changing consumer appetites help meet demand, and drive repeat business, resulting in exceeding the competition and increased profitability.
Two of the biggest key drivers in the flavors market include clean label and citrus flavors. Read on to learn more about how these impacts the market and why you should care.
1. The rising demand for recognizable and label-friendly ingredients 
The expectations of "more natural, traceable, known and minimally processed" food and beverages is a call to the flavor industry to experiment and create authentic flavors and flavor blends that can be transparently marketed with clear labels and safely used.
For today's consumers, its less about what's on the label, and more about what isn't listed. From preservatives and artificial sweeteners to genetically modified ingredients, consumers want all-natural, locally sourced food and drink products.Flavor system experts must base their innovations on the premise that even while experimenting with newer flavors, today's consumers look for the "comfort and safety of the known". Recognizability plays a key role in the consumer's taste adventures.
2. A need to compensate for global citrus scarcity
Citrus, one of the most recognized and beneficial names in the market – as an ingredient, flavor or product – has seen a decline in availability. Unprecedented consumption, climate change and crop disease have caused a huge push on the market. Citrus replacement flavors in beverages and food are the most in demand the world over – with the conscious consumer asking for natural and clean alternatives.
As demand continues, a new generation of citrus flavors which   can be combined with core citrus fruit are growing in popularity. From the recognizable blood orange and pink grapefruit to the more exotic like yuzu or pomelo, the combination of familiar and unfamiliar flavors delivers a unique taste that allows consumers to try something recognizable but with a twist.
3. Delivering Authentic Flavors
Delivering innovative, high quality beverage flavors to keep up with new trends and customer requirements, also means overcoming technological limitations and improving systems and processes for better quality and efficiency. With filtration solutions to meet every innovation and manufacturing process goal in the flavor market, we can help you produce great tasting, high-clarity and long-lasting flavors economically, efficiently and safely.
You can learn more about the growth drivers in the flavors industry by downloading our free trends paper here.