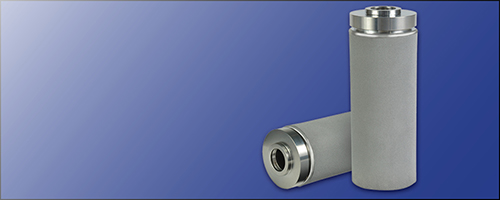 New PSS® Plus Series Junior Style Added to Pall's Porous Metal Element Series
May 05, 2022
Pall Corporation is excited to announce the launch of our latest development in porous metal filtration, the PSS Plus Series Junior Style Metal Filter Element for culinary grade steam applications.
Its fine sintered stainless-steel structure enables filtration in applications with high temperature, pressure and solvent resistance.
The filters utilize a new state-of-the-art manufacturing method to fabricate elements that have a more uniform pore structure within the metallic media to increase filtration efficiency and tighten permeability. The new PSS Plus Junior Style filter element offers the following features and benefits:
All stainless-steel construction which is compatible for applications like culinary grade steam, chemicals, high temperature gases
More uniform pore structure within the metallic media which allows for a tighter range of permeability
High pressure and corrosion resistance to withstand reverse flows
New manufacturing process reduces production time lead by roughly 50% to allow flexibility in order procurement
According to Product Manager, Chevon Williams, "Today's food and beverage customers use culinary grade steam to sterilize aseptic packaging that touches food products—like juice boxes and containers for chicken stock. When partnering with a filtration supplier, customers want high-quality metal elements with long service life and on time delivery to meet their production timelines and their end-customers' schedule. The PSS Plus junior style metal elements provide the solution for the food and beverage industry. "
To learn more about Pall's solutions for utilities filtration, click here.
To explore more about the PSS Plus Junior Style metal element, click here.