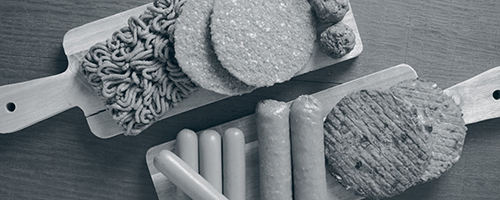 Blog
Sustainable and Smart: A Masterclass in Alternative Protein Processing
Apr, 2023
Providing more sustainable food is a top priority globally - and reducing meat consumption can play a vital role in addressing this challenge. Meat demand can negatively impact local ecosystems and environmental commitments. Therefore, protein diversification via 'smart' proteins is essential to maintaining sustainable climate goals.
What is Alternative Protein?
Also known as smart protein, alternative protein products can reliably replicate animal-derived meat, eggs, and dairy enabling protein diversification. Alternative protein sources address some of the most critical issues due to climate change, the environment and food security. A study conducted by Good Food Institute in conjunction with Deloitte predicts the Indian alternative protein market could reach $4.2 billion by 2030, providing significant growth opportunities.
A Masterclass in Protein Processing
In collaboration with Good Food Institute India, Pall has created a Masterclass on Protein Processing for the Indian proteins market. In this masterclass, we examined:
Trends and opportunities in the alternative protein market for Indian and global manufacturers
Public and private investment in start-ups and technological advancements support growth in this market. Learn how Pall's filtration technology contributed to EverGrain's large-scale protein facility by upcycling brewer's saved grain into a valuable protein source.

Challenges and how to overcome them
Protein diversification has many challenges across India. Raw material costs and infrastructure sustainability issues are just some of the challenges producers face.
Sustainable, cost-effective extraction and purification solutions
Good Food Institute and Pall experts examine the solutions and Pall's role in supporting your success. Traditional filtration methods use chemicals and can lead to protein denaturation. With Pall membrane technology, producers can reduce water consumption by up to 75% compared to conventional filters and increase return on investment while producing a functional protein product.