Filtration for Clean Air in Food and Beverage Production
Clean air in food and beverage production
Clean air in food and beverage production is essential for food quality and consumer safety, brand protection, maintaining productivity, ensuring smooth equipment operation and protecting the environment.
Compressed air and other industrial gases, typically nitrogen or carbon dioxide, are used in a variety of food and beverage processing and packaging applications, either directly contacting products, ingredients, packaging materials and equipment surfaces, or for pneumatically-driven process operations. To safeguard products and manufacturing processes, removing airborne contaminants, including water droplets or vapors, oil vapors, smoke, allergens, dust, and other particles, microorganisms (e.g, pathogens, viruses and bacteriophages) is critically important.   

Compressed air and gas filtration is a crucial part of food and beverage production. Various air filtration technologies are available depending upon the type of impurities to be removed and the nature of the applications. Meeting specific air quality requirements to satisfy industry, regulatory and company guidelines is the goal of compressed air filtration. It is important to understand the requirements so that appropriate and cost-effective filtration is selected.
Depending on whether applications are for direct or indirect food contact use, national and international regulations apply.

Pall has over 60 years of experience in specifying air filtration products to meet your food and beverage requirements including final filtration and prefiltration.

Final or sterile air filtration removes microorganisms from air or other gases to prevent airborne microbial contamination.   
Air prefiltration is typically used prior to final filtration to remove particles that could prematurely block the final membrane filters.
To learn more about final or sterile air filtration and prefiltration, please select an application below.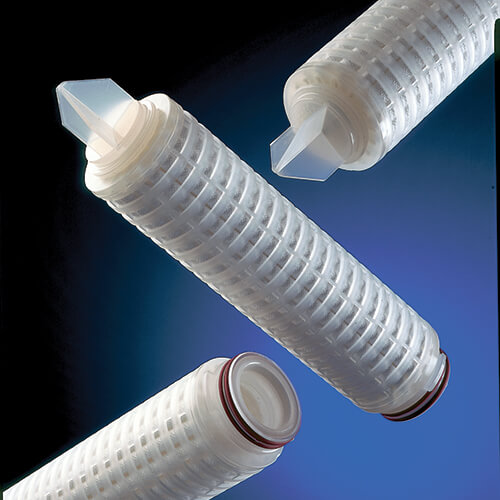 Air & Gas Pre-filtration
To capture contaminants from the upstream compressed air distribution system, air pre-filtration should occur
To capture contaminants from the upstream compressed air distribution system, air pre-filtration should occur
Read more
Sterile Air & Gas Filtration
Protect contacted food and beverage products, ingredients, packaging and equipment surfaces from airborne microbial contamination
Protect contacted food and beverage products, ingredients, packaging and equipment surfaces from airborne microbial contamination
Read more