Pall's GeneDisc® Rapid Microbiology System for Craft Brewers
A Solution Designed for Breweries
Accelerated decision-making –Allows for early preventive controls to reduce risk of product spoilage.
Fast corrective actions implementation – Reduce negative financial impact of spoilage with rapid root cause analysis.
Cost-effective method– Simultaneous detection and identification of 21 major beer spoilage microorganisms.
Reliable results – Accurately detect the presence of beer spoilage bacteria even at low contamination levels in beer samples.
Easy to use –Allows clear beer spoilage bacteria detection and identification from various sample types.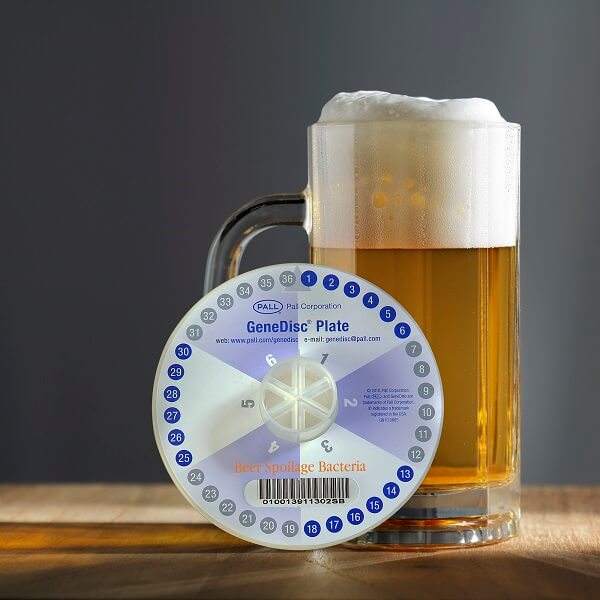 Rapid — Pall's GeneDisc method allows a simultaneous detection and identification of beer spoilage bacteria in a few days and colony identification in 2 hours.
Easy to use — GeneDisc solutions are designed for routine use. Implementing PCR (Polymerase Chain Reaction) has never been this easy.
Modular — Scalable PCR system with 1 to 8 units adapts to evolving testing needs.
Fill out the form to schedule a consultation with a Pall Food & Beverage representative!