Hydrocarbon Processing Prevention & Rework of Off-Spec Product
Who doesn't dislike dealing with the inconvenience of off-spec product? Sub-par product not only limits production but also requires a cost-effective solution for rework/correction to be found and implemented quickly.
Join the webinar to learn best practices for ensuring the prevention of off-spec products, with emphasis on products coming from amine treaters and caustic treaters, as well as steps you can take to bring off-spec product back to appro­priate quality should you encounter such an event.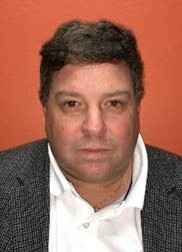 Vertical Sales Manager – Refineries
Pall Corporation
Andrew (Andy) H. Gorin has been with Pall Corporation for 19 years and has held multiple commercial leadership positions including: Refinery Sales Leader for The Americas; Global Hot Gas Filtration Systems Sales Leader; Industrial Water Treatment Systems Sales Leader - Fuels and Chemicals, Western Hemisphere; and Oil & Gas/Refining Sales Director, Western Hemisphere.
He has expertise in Refinery applications and metal hot gas filtration systems sharing his experience by providing numerous customer seminars and internal training sessions at Pall Corporation.
Andy received his Bachelor of Science Degree in Materials Engineering from The Georgia Institute of Technology (with Honor) and his Master of Business Administration Degree from the University of Tennessee. He currently holds the position of Vertical Sales Manager – Refineries, The Americas
Unsere Online Seminare informieren Sie über unsere neuesten Produkte und Technologien, aktuelle Branchenthemen, die neuesten Trends und eine Reihe von Pall Innovationen und Lösungen, die dabei helfen, Ihre Prozesse kontinuierlich zu verbessern.
June 2021
Rapid solutions to safeguard plant availability and improve productivity.
Ansehen