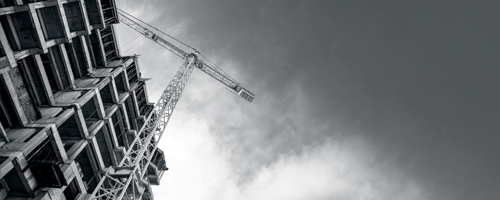 Blog
Pall announces increase to food and beverage manufacturing capacity
With increased customer expectations, unpredictable supply chains and growing competition, food and beverage producers are under significant pressure. Pall's $30M investment in several build and refurbishment projects is the first step towards supporting food and beverage manufacturer's growth.

Pall's updated infrastructure will help centralize production, improve on-time delivery, increase manufacturing capacity and throughput and provide opportunities for research and development to support current and future growth.
The first step in this journey starts with expanding manufacturing capacity in Bad Kreuznach, Germany. A new building will house additional manufacturing lines targeted at increasing our food and beverage-specific Emflon® air/gas filter production and cartridge filters relocated from within Bad Kreuznach to make room for an additional depth filter media line. The sheet filter line is critical to enable production of an additional 4000-ton media per year to support both flat sheet configurations and Pall's fast-growing line of SUPRA depth filter modules. The result? Improved synergies and logistics in process and design – streamlining Pall's end-to-end production cycle.
"This expansion will increase manufacturing capacity at the Bad Kreuznach site," said Vaclav Broz, Pall Project Engineering Director. "As a result, customers will see improved reliability, efficiency and on-time delivery."
While the first phase was completed earlier this year, completion is expected by early 2023 and also includes expanding laboratory capacity.
"Expansion of internal laboratories will give us greater ability to increase capacity for testing and focus on the quality and performance of current and future products," said Broz.
In addition to these upgrades at the Bad Kreuznach site, updates are also underway in Pall's Singapore facilities. To help support future growth, Pall is expanding production of stainless-steel filters used in clean steam applications using state-of-the-art manufacturing methods. This expansion will help alleviate manufacturing pressures on the Ilfracombe site and boost manufacturing capacity. With a targeted completion date of January 2023, the benefits of this expansion will be felt immediately.
Bad Kreuznach and Singapore are just the beginning. Pall has plans for 23 different expansion projects across Pall Industrial to support a future of growth for our customers and to help deliver the filtration solutions and quality our customers have come to expect.
Want to learn more?