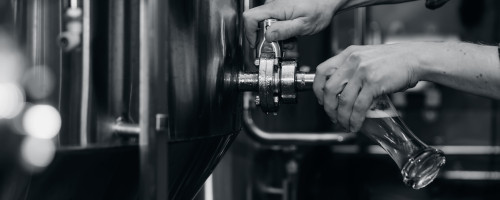 Blog
YOHO Brewery Leverages PROFi Craft System to Ensure High-Quality Beer
January 27, 2021
Today, Pall released a new testimonial from YOHO Brewery on why they chose Pall's PROFi Craft crossflow filtration system in their brewing process.
"We're proud to partner with YOHO Brewery and support them in overcoming some of their biggest filtration challenges. We are also pleased that they are happy with the results," said Reiner Gaub, Beer Market Manager.
For context: One of the biggest filtration issues YOHO Brewery faced was controlling the oxygen uptake during the production process. Controlling the oxygen adsorption is essential to keep freshness and stability in the final packaged product.
The team at YOHO identified areas of adsorption by investigating the oxygen levels at each stage of their existing beer production process and discovered that the amount of dissolved oxygen increased significantly during use of the diatomaceous earth (DE) filter.
YOHO's unit director, Naoshi Kato, was aware of automated crossflow systems such as Pall's PROFi System that would help overcome the aforementioned challenge, but as a craft brewery, YOHO did not have the budget or the need for a large-scale system. That's when Pall introduced them to the PROFi Craft System: a perfect solution.
"Based on customer feedback, we developed the PROFi Craft System to address the needs of small breweries," said Gaub. "Now brewers have the option to leverage PROFi crossflow technologies based on each breweries' individual needs."
To learn more about YOHO Brewery, their filtration challenges, and why they chose Pall, please download the testimonial.