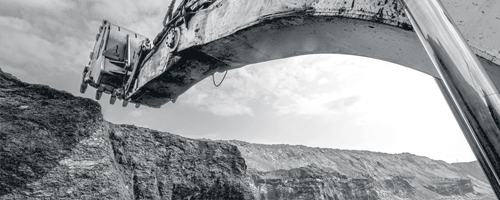 Blog
New filter removes gels from biofuels at the pump
Using biodiesel or renewable diesel fuels, is a common solution for users of the traditional combustion engine to reduce their environmental emissions. Biodiesel is a mixture of petroleum-based diesel and a percentage of bio-derived diesel from sources such as palm oil. It fits seamlessly with today's diesel fuel infrastructure. Proven over billions of miles at various blend levels, biodiesel works. B20 blends are approved for use by approximately 90 percent of medium and heavy-duty truck OEMs and all OEMs approve up to B5, the 'B' number being the percentage of bio product in the blend.
As well as the reduction in harmful emissions over petroleum-based fuels, it can provide additional performance benefits including:
Enhanced lubricity, which can extend engine life
Improved combustion performance depending upon fuel type and concentration
But user be aware, clients have experienced instances of gels forming in biodiesel storage where higher Fatty Acid Methyl Ester (FAME) content is present, especially in the case of the higher percentage blends. This is a natural reaction of the bio and hydrocarbon elements. These gels can block fluid pathways, nozzles and filters that can cause operational problems in service leading to equipment redundancy and increased maintenance and repair costs.
In one such instance Pall Corporation were approached by customers in the Indonesian mining industry where huge amounts of biodiesel with a high bio content (30%) are used, to find a solution to the impact of gel formations in their fuels.
The eventual outcome of fluid analysis, product development and field testing was a new product, the Ultipleat® High Flow (UHF) Biodiesel filter element, used to pre-filter large volumes of fuel before pumping into the engine tanks. This ensures the correct fuel purity for the engines, reduces the gel content in the biofuel feed, and protects onboard filters and other sensitive fuel system components.
Ultimately the fuel purity (ie removal of contamination) achieved was the same as that of the standard UHF, but the gel removal properties achieved by adapting the surface chemistry of the media, means UHF Biodiesel filters provided a longer filter service life resulting in reduced costs, lower filter waste from spent elements, less maintenance and labour costs, and improved equipment reliability and availability

The application may not be as prevalent in all regions as seen in Indonesia where they are driving a very much higher use of biodiesel in industrial applications, but it gives insight for the future as countries and governments legislate more heavily in favour of biodiesel use.

If you would like to learn more about Pall Ultipleat® High Flow Biodiesel filters or have similar application challenges and would like to speak to one of our technical specialists, contact us below.