Effective Cold Brew Filtration Solutions That Protect Your Brand and Consumer Health
By 2025, the global cold brew coffee market is expected to reach 1.63 billion USD according to a report by Grand View Research. Popularity in cold brew coffee can be attributed to the greater awareness among consumers of its benefits like low acidity and flavor profile. With its continued growth comes an increased focus on quality and safety. Having a robust filtration process in place is therefore essential to ensure the end product exceeds all consumer safety requirements.

Cold brew coffee, typically having a pH value between 4 - 6, is categorized by the Food and Drug Administration (FDA) as a low acid-food. This presents a challenge as, in an anaerobic environment, C. botulinum spores can grow. Process authorities should be consulted for process approval according to the FDA low acid & aseptic processing guidelines, and as outlined in the United Sates Food Safety Modernization Act. Getting this process right, working with local regulatory authorities, and meeting FDA regulations is crucial for brand reputation as well as consumer health.

When it comes to production in Europe, coffee products should abide by General Food Law Regulations set out by the European Commission which cover all stages of food production and distribution. Without stringent quality control measures in place for cold brew coffee processes, harmful microorganisms like Clostridium botulinum can grow, which are harmful and extremely toxic if consumed. Clostridium botulinum is a heat resistant bacterium, is managed with or the use of heat, however can be completely removed with sterile membrane filtration.
Other Manufacturing and Production Challenges Include:
Heat treatment and acidification changes the flavor
Minimizing bulk solids for filtration
Aseptic handling of product for packaging
Maximizing product yield while minimizing product oxidation
Finding economic processing solutions to expedite production

Cold Brew Coffee Extraction and Filtration Steps
Ensuring quality & marketability while extending shelf life are essential to expanding a manufacturer's geographic distribution network. Implementation of a Good Manufacturing Process (GMP) will ensure products are consistently controlled and produced to the highest quality. Mandated by local governments, GMP is a set of standards to ensure safe, effective products for distribution. Processes like identification, separation, extraction and filtration need to be carefully selected and managed within GMP – and this is where we can help.
Clarification
As cold brew coffee products are projected to grow in popularity, small-scale extraction & processing sites won't be well equipped to meet product demand. Removal of bulk coffee grinds, coarse grinds and fine grinds has traditionally been accomplished using filtration methods such as bag filters and flat sheets. The challenges arising from these methods are:
Suitable for smaller batches (< 1,500 L)
Causes large bottlenecks from step to step, for example filter sheet changeouts
Potential contamination risk with open air processing
Unable to integrate in-line processes with production or packaging lines
Drip losses resulting in low yields
Multiple sheets assembled in parallel, installation and assembly can be labor intensive
Potential need to reprocess batches
To meet the coffee extract requirements and overcome the pitfalls of traditional methods, Pall worked with cold brew producers on a new solution utilizing SUPRA technology. Learn more


Shelf Life Stability
Like all consumable goods, cold brew coffee quality can degrade over time. Conditions such as temperature, light, air and humidity can have a detrimental effect on product quality. Under certain oxidation, it can also change the flavor. As a result, the product may not smell, taste or function as expected beyond its recommended shelf life. Following a multi-stage filter train, final cold sterile filtration can be accomplished to ensure product quality, flavor and mouth appeal prior to packaging. Learn more about shelf life stability here
Pathogen Detection
As the number of cold brew coffee products available on the market increases, so does the need to control product quality to protect consumer safety. For additional ingredients, local regulations may require pathogen testing for release criteria. Incorrect or falsified results can be costly to businesses, and can lead to fines, lawsuits or suspensions. Despite recent warning letters from the FDA to manufacturers of untested products, effective testing can be very challenging.

The most popular method within the industry is culture testing. This is the process of placing a sample into an enriched broth that is kept in a temperature-controlled environment for optimal microbial growth. There are several issues with this method. Culture methods are only able to detect a small subset of microorganisms. This could cause a false negative test result. In addition, the turnaround time to confirm presence or absence of different microbes vary dramatically, extending the time required to clear the products as safe. Pall's rapid PCR platform, GeneDisc® System for example, provides ingredient and finished product quality results within a few hours, compared to conventional culture methods.

With the requirement to produce safe products, the need for an alternative method that can overcome these challenges is paramount. Learn more about our solutions for pathogen detection here.
Pall is constantly evolving and adapting to change within the industry and can provide cost-effective filtration solutions to meet increasing industry standards. To find out more, to speak to one of our specialists, or for a free process audit, please get in touch.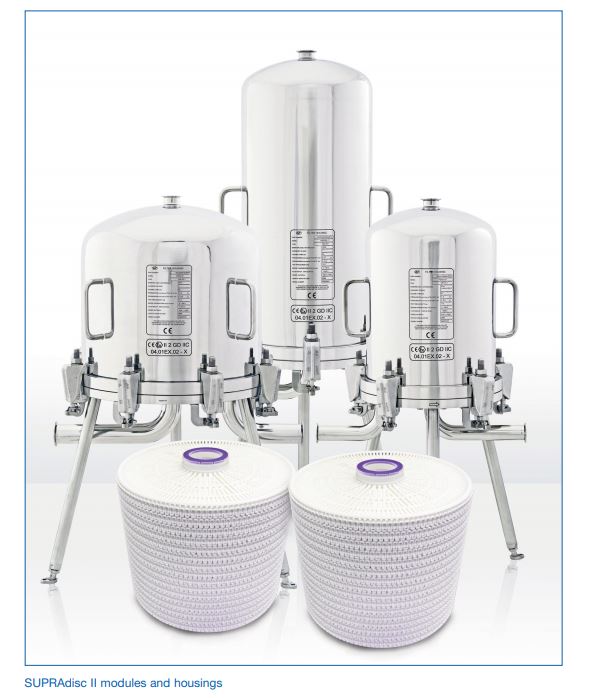 Step 1: Cold Brew Coffee Clarification
Find out about our effective filtration solutions for cold brew coffee clarification in large scale production
Find out about our effective filtration solutions for cold brew coffee clarification in large scale production
Read more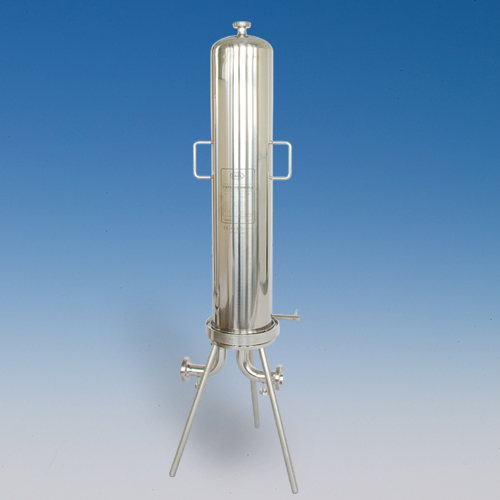 Step 2: Cold Brew Coffee Microbial Stabilization
Learn more about our recommended second filtration step to ensure cold brew coffee product safety
Learn more about our recommended second filtration step to ensure cold brew coffee product safety
Read more