Plan on Satisfaction with Pall Service
Pall Corporation offers a comprehensive range of services that provide a convenient and reliable way to assure worry-free instrument operation and minimal downtime. Our team – all certified Field Service Professionals – provide robust, accurate, agile responses, born of our heritage in filtration instrumentation and an uncompromising knowledge of our customers' unique worlds. We hold the strong belief that Service is a benefit to your processes, not merely a way to maintain them.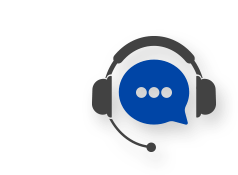 Pall's NEW Equipment Support Hotline
The Pall Equipment Support Hotline dedicated to Biotech customers is the main point of contact for technical questions, real-time troubleshooting and problem solving of technical problems, triaging of application issues and requests for preventive maintenance, calibration and service scheduling.
To take advantage of this new Pall service offering, please call the Pall Hotline.
Having the serial number of your instrument will help expedite your service request.
U.S. and Canada:
Supported languages: English
1-855-920-7255
Available 8AM - 8PM EST Monday - Friday

EMEA:
Supported languages: Deutsch, Dutch, English and Françias
+800 7255 8324
Available 8AM - 5PM CET Monday - Friday

Pall strongly recommends that your test instruments be calibrated at least once per year to ensure the accuracy of testing. Potential benefits:
Assure that your instruments meet and mitigate risk in both regulated and non-regulated environments
Increase performance, reliability, and repeatability of testing
Inspection readiness and full traceability through a calibration certificate and instrument service record
The increasing requirements for accuracy, documentation, and data security have resulted in a wider use of automated test instruments. Use of such instruments must be qualified to ensure that they satisfy both process and regulatory requirements.
Our trained-and-certified Field Service Professionals have unmatched experience and knowledge to provide expert protocols and support for Installation Qualification (IQ) and Operational Qualification (OQ) of test instruments in GMP compliant environments.
Our Service Agreements combine the best of scheduled maintenance and preventative instrument care to minimize disruptions and keep your instrument up and running. Whether you need a single plan to cover one instrument or a complete care program for your entire facility, count on us for more uptime, more reliable performance and a lower total cost of ownership.
Options include:
Break-fix protection, including spare parts and labor
Scheduled preventive maintenance visit
Instrument calibration visit
Key operator training
Instrument Qualification
In the event of system failure or untimely user error, there is a rapid and reliable solution available to get you up and running.
Certified Service Engineers – professionals with up-to-date training and instant access to our technical knowledge library
Parts availability – Service Engineers have factory-tested parts, and proprietary hardware and software tools on hand to help expedite repairs
Uptime peace of mind
Cover the inspection and replacement of valuable system components that are known to experience wear and tear
A proactive approach to prevent system or instrument failures and increase your workflow productivity
Pall offers a variety of training options designed to provide you with the real-word knowledge you need to get the most out of your instruments and take your production to the next level.
Whether you are operators, process engineers or supervisors, there is an option for you.