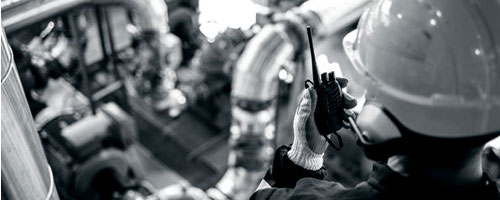 Blog
LNG Trends to Look Out for in 2023
The Liquefied Natural Gas (LNG) production industry is a rapidly growing sector that provides a safe, clean and reliable energy source. The production of LNG is a complex process that involves capturing, compressing, purifying, and cooling natural gas to achieve a liquid form. It can then be transported by sea and shipped to regasification facilities, which convert it back into a gaseous form for use as an energy source.
Key trends to look out for in the LNG industry in 2023 are:
Increased Production: The liquefied natural gas (LNG) industry is a rapidly growing sector transforming the energy landscape and is becoming increasingly popular as an energy source due to its low emissions and economic benefits. The industry is seeing significant growth as countries transition from coal and oil to natural gas. The LNG industry will continue growing in the coming years, with more countries looking to capitalize on its clean and affordable energy.
Growth in global LNG demand: Global demand for LNG is expected to increase in the coming years, driven by increasing demand from major consuming countries such as China, India, Japan, and South Korea. The war in Ukraine has also impacted the global energy industry as the conflict has disrupted the flow of natural gas from Russia to Europe, causing supply disruptions and price volatility. Industry and consumers have looked to LNG to fill the gap.
More Investment: Global investment in LNG projects is predicted to reach $220 billion this year. New projects in the US and Australia are likely to see much of this investment due to the low cost of production and their abundance of natural reserves. However, the war in Ukraine has created an uncertain investment climate and increased political and economic risks for oil and gas companies operating in Ukraine and surrounding regions, making them more hesitant to invest.
Growing Use in Transportation: LNG is increasingly being used to fuel ships, trucks, and other forms of transportation due to its efficient, cleaner burn, and by being cheaper than other fuel sources.
LNG producers can meet demand by expanding their production capacity through investments in new technologies, upgrading existing facilities, and exploring new sources of natural gas. Producers looking for ways to increase efficiency in their operations, often turn to Pall for support.
Filtration is an important part of the LNG production process as it helps to remove any solid or liquid impurities from the gas. This helps ensure the quality and safety of the LNG produced, helping to reduce the risk of corrosion of downstream equipment and improving the overall efficiency of the liquefaction process. For more information on how Pall can support your LNG needs, visit our website or contact your local Pall sales representative.